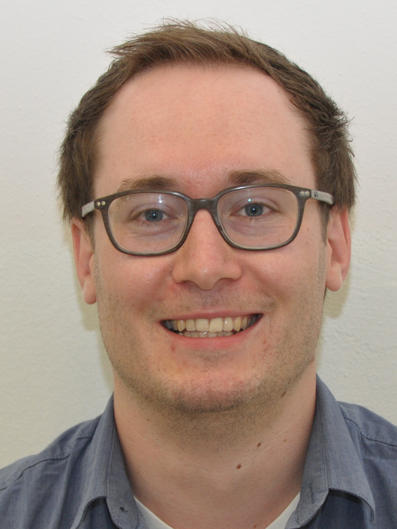 About me
I studied Data Science and Knowledge Engineering at the University of Maastricht. Here I got my teaching degree in mathematics in 2014 and my Bachelor of Science degree in 2016. During this time, I participated in research projects in the domains of Tetris AI, three-cushion billiards AI, two-player board games AI and traffic simulation. My final thesis examined the application use of Monte-Carlo Tree Search in the board game Risk.
After my study in Maastricht I studied Artificial Intelligence at the University of Utrecht, where I choose the agent focused study track and am expected to receive my Master of Science degree in November 2018. In Utrecht I participated in projects in the domains of word segmentation by infants, evolutionary computing, multi-agent systems, data mining and tram line simulation. My final thesis examined the feasibility of AIs ignoring opponents in multi-player games.
During my academic time I've served three years as board member of my Study Association and I participated and chaired several committees. I was also elected to the Faculty Council for two consecutive years, the second years of which I was elected chairman by the students and staff. These activities, next to my sports, friends, hobbies and work made that I had no trouble keeping myself busy during to my studies.
Study related interests
I did my studies in Data Science and Knowledge Engineering, and Artificial Intelligence. These terms are of course quite broad. Some of the more specific topics of my studies I found interesting are:
Machine Learning
Data Mining
Evolutionary Computing
Game AI
Agents
IT related interests
I am also interested in several IT related topics which weren't directly covered during my studies, such as:
Server Management. I've set up and managed several (Linux) servers, in part professionally. These are used for web services, code building, databases, mailing, project management.
Networking. I've set up the MysteryLAN LAN party. Organising the events taught me a lot, but I enjoyed the technical aspects the most. Especially the setting up of the custom-built router, gameservers, fileserver, download cache and VLANs.
ICT Support. I've worked at the 

ICTS Servicedesk

 of Maastricht University and as 

On-Site Support

 at the Faculty of Arts and Social Sciences. Debugging ICT problems (which I like to call informed googling) is rewarding to do when I can find a solution.
Non-IT related interests
And last, but certainly not least, there are non-IT related topics that I like to spend my time on. These include:
Sports. At a young age I've enjoyed gymnastics, swimming and football. Later in life this became competitive futsal in a team of friends.
Music. I'll admit this is a white lie. After playing the recorder (Dutch: blokfluit) in primary school I've played flugelhorn for many years, getting my A, B and C diplomas. But since attending the University I've hardly played. As everyone, I too am planning to pick it up again someday.
Social events and friends. I'm very happy with my group(s) of friends. The evenings out in the town, birthdays, festivals, mini-LANs, sporty activities and others are a lot of fun.
So, this is me in a nutshell
If you'd like to know more, please have a look at my Curriculum Vitae, visit my LinkedIn or feel free to contact me.